Wall Street II with gold and black titanium plating in Bethlehem Olivewood
Submitted by craig on Sun, 10/16/2011 - 11:12pm.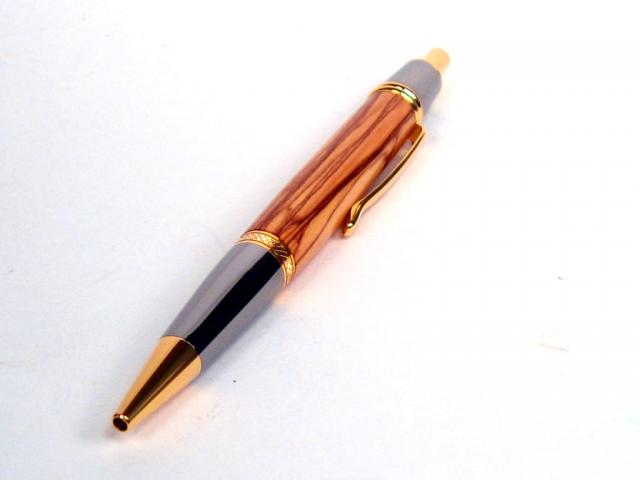 The sleek, smooth and refined lines of this pen and the distinct feel in your hand, make this a pleasure to write with. Hardware plating is in black titanium and 24k gold. The Bethlehem Olivewood is only harvested during pruning to promote growth in the tress in Israel. The wood offers distinctive grain and warm golden tones. The pen features and overall length of 146 mm by 13 mm in diameter and weight of 39 grams. The pen uses Parker style ballpoint refills.